Practices That Meet You Where You Are
We offer movement and meditation classes that are accessible; this means that they are free of charge, thoughtfully designed for all bodies, minds and levels of experience. Our classes are delivered in a variety of formats:
Live, online via Zoom; please register for these classes on the Calendar
On-demand audio / video recordings via our new Virtual Studio 
In-person via the Partner Program
Click on each of the tabs below for more information about our Mind-Body Classes.
WELLNESS ASSESSMENTTAI CHIMEDITATIONVIRTUAL STUDIOPARTNER PROGRAMS
WELLNESS ASSESSMENT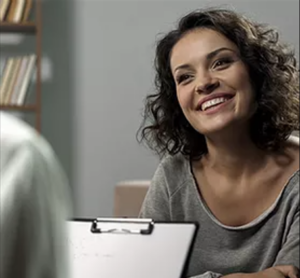 Not sure where to begin? Nervous about what you are able to do safely?
Sign up for one of our FREE Wellness Assessments with Dr Elise Pearce, a physical therapist who focuses on community wellness.
A session with Dr Elise Pearce allows her to assess your situation and advise you about which practices are beneficial and which ones you should avoid, taking into consideration your goals, interests and condition.
Sessions can be done in person or online.
This assessment also qualifies you to try local mind-body Partner Program classes for free (see last tab).
Contact Dr Pearce at 814-322-7476 to schedule your appointment.
View Elise's video on Progressive Relaxation.
TAI CHI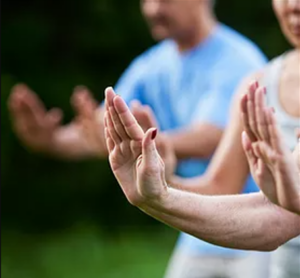 Free weekly online class incorporates gentle movements, mindful breathing, and visualization to counter the stress of managing cancer. In this class you will learn to reduce stress with breathing and mindfulness techniques, increase range of motion and balance and circulate blood, lymph, and energy. No prior experience is required, all levels of health are welcome, and the classes are available to patients, caregivers, cancer survivors, as well as any professionals working with cancer patients.
All practices can be modified to a sitting position.
PROVIDER SPOTLIGHT: Allen Riggert, Tai Chi instructor
"In addition to all the health benefits, Tai Chi is fun. There is no correct or incorrect way of practicing; the only requirement is that you are breathing."
For 12 years, Allen Riggert has been teaching Mind-Body classes in Brevard County. During that time, he was introduced to Tai Chi as part of Traditional Chinese Medicine's holistic approach to health and longevity. After a few years of teaching Tai Chi – a practice that combines movement, posture, breathing, and awareness – he experienced firsthand what studies have shown: a regular Tai Chi practice provides relief from stress, improves general health, supports longevity, and promotes personal growth and happiness. When Allen met Complementary Cancer Care in 2019, he knew that the health benefits of Tai Chi would be useful to cancer patients and their caregivers. Allen felt so strongly about serving cancer patients that he volunteered his classes for the first year! His invitation to all is to, "Show up, practice sitting or standing, enjoy the classes, meet new people, laugh and just have fun."
MEDITATION CLASS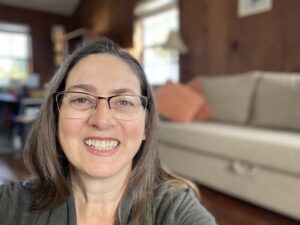 This free weekly online class provides simple and effective breath and meditation exercises designed to release mental, emotional and physical tension. We will use the breath and a variety of styles of meditation to enhance our capacity to be calm, aware and fully present.
ONLINE considerations: Please have a chair close by. Find a spot where you have a strong wi-fi signal and minimal background noise.
Log on 5-10 minutes before the start time. Turning your video camera on so that your teacher can see you is optional.
This is a beginner's class. No prior experience required.
VIRTUAL STUDIO
On-Demand Audio / Video Recordings.
Visit our new Virtual Studio where you will find our OnDemand Classes and Educational Programs that you can attend at your convenience 24/7, from the comfort of your home, garden, pool area or any place you find relaxing!
PARTNER PROGRAMS
Don't see a class that interests you listed on our calendar? Complementary Cancer Care knows the importance of Mind-Body practices for our cancer community, so we've partnered with Health First to offer you your choice of local classes, free of charge. 
Participants who are eligible for this program are cancer patients, survivors and their caregivers. To qualify: 
You must first attend a Wellness Assessment session with Dr. Elise Pearce. This appointment allows her to assess your situation and advise you about which practices are beneficial and which ones you should avoid, taking into consideration your goals, interests, and condition. This appointment can be done in person or online. Call 814-322-7476 to schedule your session today.

Based on your discussion during your Wellness Assessment, our organization will fund an introductory package (up to $80 worth) for the local classes of your choice. Note: one package per person.
Some examples of local Mind-Body practices we recommend are: