Education is Empowerment
Navigating cancer care information can be overwhelming so we offer you a chance to sit down with a medical professional and learn information tailored to your situation, as well as discuss resources available to help you.
BREATHE HOPE for CANCER with Amy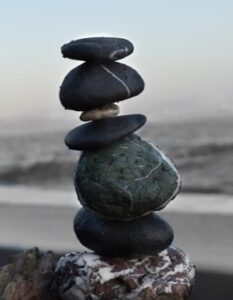 Amy Fentress, RN, MSN, OCN, RYT of Breathe Hope for Cancer provides free education, navigation, and inspiration services to cancer patients, caregivers, and survivors.
With over 29 years of nursing experience, Amy has worked in many capacities as an oncology nurse including chemotherapy infusion, management, pharmaceutical educator, and most recently Co-Founder of Complementary Cancer Care Inc.  Amy is a member of Oncology Nurses Society and American Holistic Nurses Association.
Amy's passion is to empower those affected by cancer through education and inspiration.  Contact Amy to schedule a call.
ONLINE HEALTH EDUCATION SERIES
OCTOBER EDUCATION SPEAKER SERIES – Coping with Side Effects
Presented by our Friends at:

Cancer CAREpoint
408.442.2052
info@cancercarepoint.org
www.cancercarepoint.org
The series will meet ONLINE using Zoom.
Join us on Tuesday evenings during October for our new speaker series.  We've partnered with our friends at Cancer CAREpoint of San Jose, CA for a weekly four-part series addressing various concerns that arise during and after cancer treatment.
Topics:
LymphedemaCooking ClassCancer Treatment and IntimacyOsteoporosis and Bone Safe Movement
Lymphedema with Alex Marston, OTR/L, CLT
 – Tuesday, October 5 @ 6:30-7:30pm EDT
This discussion will include a brief overview of lymphatic anatomy and how general cancer treatments can disrupt the typical flow of lymphatic fluid. You will learn about risk factors for developing lymphedema, as well as basic preventative measures.
Cooking Class – "Apples Three Ways", with Stephanie Figiera, NC
 – Tuesday, October 12 @ 6:30-7:30pm EDT
Everyone thinks about eating healthier foods but starting can be hard. What about apples? Apples are healthy, easy to find in the store, and can be prepared a variety of ways to keep things interesting. Join Stephanie for a fun and practical cooking class celebrating one of our favorite Fall time treats: apples!
Cancer Treatment and Intimacy – with Juliann Halvorsen, MA, AMFT & Vanesa Fimbrez, MSW, Lac
 – Tuesday, October 19 @ 6:30-7:30pm EDT
Physical intimacy can be an important part of romantic relationships, but side effects from cancer treatment can impact the desire and ability to be physically intimate. Join Juliann and Vanesa as they discuss what has worked for others in similar situations, how doctors and other medical professionals can (and should) help and share some useful resources.
Osteoporosis and Bone Safe Movement with Vicki Buckley
 – Tuesday, October 26 @ 6:30-7:30pm EDT
Most people hear they have weak bones and are unsure what movements are safe to do, if any. Vicki will empower you with her upbeat "Don't deny, modify" attitude and knowledge of what you can do, why you need to continue to move and how often movement is recommended. She will discuss osteoporosis-related food choices and supplements and she will share tips to prevent falls, trips, and slips. Her talk will include a short demonstration of beginner exercises using a chair and she will take questions.
Registrations are handled by Cancer CAREpoint and will use their Zoom account – so registration will be a little different from what you may be used to with our regular classes. 
To register, click the Register Here button below.  A Zoom Registration page will open and you can select which classes you'd like to attend. You can select multiple classes, so go ahead and select all that you want to attend.  You will receive a ZOOM confirmation email from Cancer CAREpoint that lists the your selection(s) and a Zoom link to attend.  The Zoom link is the same for the entire series.
IMPORTANT – The times shown on the Zoom registration page and in your Zoom confirmation email are PACIFIC DAYLIGHT TIME.  For those of us here on the East Coast – classes start at 6:30 pm Eastern Daylight Time.
ONLINE HEALTH EDUCATION SERIES
Cancer Prevention & Survivorship



The following series was held online via Zoom in February 2021.  If you missed the series, you can view the recordings on our You Tube channel.  Click on the links below to view.
Feb 2nd ~ Let's Talk: Food & Nutrition Basics (Part 1), with Nicole Santapola
Feb 9th ~ Let's Cook: Food & Nutrition – Making it Happen (Part 2), with Nicole Santapola
Feb 16th ~ Let's Remodel: Healing Mind, Body & Soul with Mindful Movement, with Lorien Neargarder
Feb 23rd ~ Let's Relax: How Emotional Health and Social Support Contributes to Strength of Immune System and Well-Being, with Dr Nancy MacKay
Speaker Bios:
Nicole SantapolaLorien Neargarder Dr Nancy MacKay
Nicole Santapola is the Program Manager for Health Education and Cancer Prevention at Orlando Health Cancer Institute. She has a Bachelors in Health Administration from University of Central Florida and an avid Gator fan, where her college career began. For over 15 years, Nicole has been instrumental in bringing to the center, education for oncology professionals and in 2010, with the dare of her coworker to make a green smoothie, the idea of taking food to patients and staff via a roving Healthy Food cart began!  Nicole was promoted to Manager of Cancer Prevention and Outreach shortly thereafter (and not because of her smoothie!)  She has education in holistic nutrition and macrobiotics with a certificate in Culinary Nutrition from the Academy of Culinary Nutrition, Canada. She has assisted FitLiving Eats Chef and Owner in many private and public cooking classes and currently prepares plant-based meals for a local family.
Her passion to help others in the area of prevention and wellness continues sharing many presentations, cooking demonstrations and smoothies to the Central Florida Community.  She has walked a journey for her own healing through the use of many tools mostly outside the role of conventional medicine and cares a great deal about the health and wellbeing of others. She is excited to impart some of her journey with you!
Nicole Santapola, BS, CNE
Cancer Prevention & Health Education
Integrative Medicine
Orlando Health Cancer Institute
1400 S. Orange Avenue | MP 705 | Orlando, FL 32806
Lorien Neargarder has worked with cancer patients, survivors and their caregivers in hospital, studio, and home settings throughout the San Francisco Bay Area of California and in Brevard county of Florida. She has several years' experience teaching yoga in a pain management clinic as well as a psychiatric ward. She has been practicing yoga since 1999, began teaching in 2004, and continues to learn about mindful movement.
She holds one 500-hour certification from Breathe Together Yoga and another from Prajna Yoga, as well as certificates from Therapeutic Yoga, Y4C (Yoga for Cancer), is a Cancer Exercise Specialist and has completed a 200-hour Qigong course with Triloka. Lorien has also received training from the integrative oncology departments of both MD Anderson and Memorial-Sloan Kettering. In 2016, Lorien earned the title of Certified Yoga Therapist from the International Association of Yoga Therapists (IAYT).
Lorien Neargarder, C-IAYT, BSME
Yoga Therapist Specializing in Cancer, www.yogabylorien.com
Author of CANCER + YOGA For People Living with Cancer and Their Yoga Teachers, Healthcare Professionals and Caregivers
Dr Nancy MacKay is a licensed clinical psychologist. She graduated with a degree in psychology from Mercer University in Atlanta, Georgia. She received a Master's degree in Psychology from the University of Richmond in Virginia, where she was awarded a full assistantship. She earned a Doctor of Psychology degree from the Florida Institute of Technology. While at FIT she volunteered as a rape crisis counselor for the Sexual Assault Victims Services agency.
Dr MacKay was able to develop advanced expertise for individual therapy, psychodiagnostics, and psychological testing at the Veterans Administration Medical Center in Biloxi, Mississippi. Dr MacKay has continued to enrich her knowledge and professional development via extensive continuing education.  Dr MacKay has been presented with both the Victims Witness Services Star Award and the State Attorney's Humanitarian Award.
In addition to her private practice, Dr MacKay has served as an Adjunct Professor at Barry University and at Brevard Community College. She spent several years as the facilitator for the Brevard County State Attorney's Office Homicide Survivors Group. She consulted for Brevard Hospice as a grief group facilitator. She is trained in Critical Incident Stress Management and has provided consultation services for numerous local businesses and agencies after they have undergone traumatic experiences. Dr MacKay is a member of the American Psychological Association, National Register of Health Care Providers, and the Florida Psychological Association.
Dr Nancy McKay
Licensed Clinical Psychologist
1970 Michigan Avenue Suite J-2
Cocoa, Florida 32922
www.drnancymackay.com
Resource Network
Facing cancer is daunting. No one should face it alone. Here are some national and local resources for people going through cancer who need help addressing the practical, psychological, and emotional impacts of cancer.