We provide non-medical complementary services accessible to all cancer patients, caregivers, and survivors in Brevard County. These services are designed to complement standard medical treatment and are free of cost.
Complementary Cancer Care began with one idea in mind:
GIVE ANYONE DEALING WITH CANCER THE TOOLS TO HEAL MIND, BODY, HEART, AND SOUL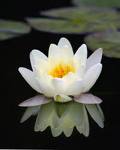 In this context, HEAL does not necessarily mean CURE, but instead refers to a state where someone experiences less suffering and feels more whole, no matter their diagnosis or prognosis.

Our programs complement medical treatment and fill the gaps between patient and person:

~  Weekly movement classes address body changes

~  Monthly support group and creative expression classes address changes in relationships

~  Seasonal educational talks and our library of resources empower through information and new ideas on the road to healing
---
Help us continue to provide services free of cost through your generous donations.  We are a not-for-profit 501(c)(3) organization, and all donations are tax deductible.
---
2024 Program Preview

Your Board of Directors are currently finalizing the details and funding for the programs and services to be offered in 2024.  We will continue to offer the online Tai Chi, Mediation, and Creative Therapeutic Journaling classes.  Cancer Care Centers of Brevard continues to provide the monthly Rockledge Support Group and Health First provides the monthly Viera Support Group.

We are excited to announce that we will be offering some new programs beginning in January 2024!  As we confirm the details, we will list these new programs here to give you a preview of what's coming in the new year.
---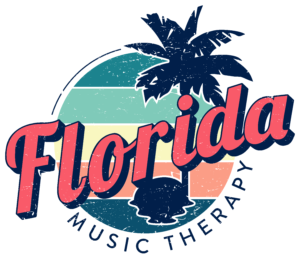 All New – Coming in January!!  Join Rob Leiter, MS, MT-BC, NMT, of Florida Music Therapy in Melbourne for bi-monthly, onsite Music Therapy classes.  Multiple areas of wellbeing can be addressed through music therapy. Music therapy in cancer care can improve mood, decrease anxiety, improve physical gross and fine motor skills, support self-expression, enhanced communication, and process trauma.  No musical experience is necessary.

Classes will be held on the 2nd and 4th Thursdays at 2:30 – 3:30 pm.  To learn more about Florida Music Therapy, visit their website.

There will be a Music Therapy demonstration at the Rockledge Support Group on December 15th.
---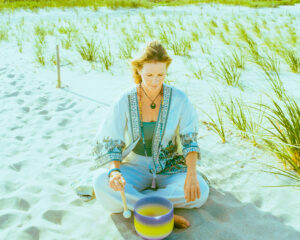 All New – Coming in February!!  We are offering monthly Reiki Sound Bath sessions by Unified Therapy Practitioner, Laura Scott, LMT of Laura Scott Holistic Healing in Cocoa Beach. Enjoy the healing power of sound, frequency and vibration.  Allow your mind, body, and spirit to relax. Tibetan singing bowls, chimes, rain sticks, and tuning forks are all used to move and release stuck energy in the body.  It is a relaxing experience.  Sessions will be held on the first Friday of the month at the Space Next Door in Cocoa Beach.

The first session will be on February 1, 2024, at 3:00 – 4:00 pm. Space is limited to 10.

Laura will provide a demonstration of a Reiki Sound Bath at the Rockledge Support Group on February 16th.
---
But wait… There's more!  Stay tuned for more details!  We have several more programs pending and will list here as we finalize those plans.
Important Update: Changes to Medication Delivery
The Government is Stopping Us from Delivering Your Drugs. What You Can Do

URGENT!  We are asking for your help.  Patients of Cancer Care Centers of Brevard recently received a letter informing them that CCCB can no longer mail or deliver your drugs, which has been a convenient service, especially for those who may have transportation issues or be too sick to make an extra trip to the clinic.  Such a change risks disrupting or stopping the care of sick patients.

In addition, patients are now required to personally visit the clinic to pick up all medications. Even friends and family members cannot pick them up for you!  You can download the full letter here.

We have also been informed that CCCB provides prescriptions for some patients that are not available through our local pharmacies.  Their only option now is to receive their prescriptions from big corporations called pharmacy benefit managers (PBMs).  But PBMs often delay or deny care!

Please consider contacting your Members of Congress and ask them to help fix this change.  You can access a draft letter online using this link: https://p2a.co/czLHSal.  This link will bring you to a form that is quick and easy to contact Congressman Bill Posey, Senator Rick Scott, and Senator Marco Rubio.

We are asking that you let your voice be heard, even if you are not a CCCB patient.  Please speak out on behalf of your fellow cancer survivors.  Thank you!