Support Comes In Many Forms
Click on each of the tabs below for more information.
Due to COVID-19, these groups will meet online using Zoom.
Monthly Support Group MeetingsCancer Survivor Workshop SeriesSchedule a Support Call
Free Cancer Support and Open Discussion Groups
Just Drop in – No Registration Needed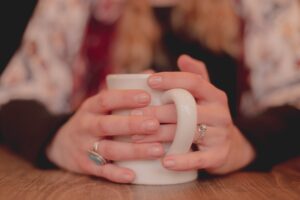 Cancer patients, survivors and caregivers benefit from the support of others with similar cancer experiences. Our general cancer support and open discussion groups are for all men and women touched by the disease. Even though you may receive support from friends and family, joining a support group provides you with an opportunity to be with people who are likely to provide you with a profound understanding of what you are going through, because they have similar feelings, worries, everyday problems, treatment decisions, or treatment side effects. 
Unless a guest speaker / topic / special population is specified, our groups are available to anyone dealing with cancer in an open discussion format.
Cancer Caregiver Support Group
First Tuesday of the Month 11:00 AM – 12:00 PM
General Cancer Support Group
Second Friday of the Month 11:00 AM – 12:30 PM
Cancer Care Café
Third Monday of the Month 6:30 PM – 8:00 PM
No registration needed. Drop in to one of these meetings by logging into Zoom at any point during the scheduled time.
Renew & Rediscover, a Special 8-Week Series of Self-Exploration and Healing 
This workshop is for people who want to explore and process the emotional impact of their cancer experiences, ideally those who have completed active treatment. Participants will be requested to read the book "Picking up the Pieces: Moving Forward After Surviving Cancer", which we will provide. Reflection activities and discussion will cover a different topic each week, including: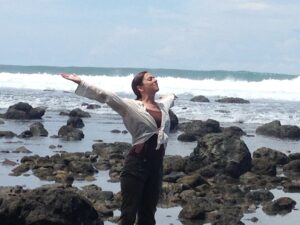 self-discovery and healing

physical health and changes

emotions and spirituality

social relationships

grief

moving forward.
Don't worry if you miss the start of this series, you can still join us!
For questions about this series please email Christina at info@compcancercare.org
Cancer Survivor Series: Please register early so we can mail your book.
You can click on the links below to jump directly to the registration page for each class in the series.
If you have specific questions or concerns that you prefer not to address in a group format, please contact us to schedule a phone call or online meeting.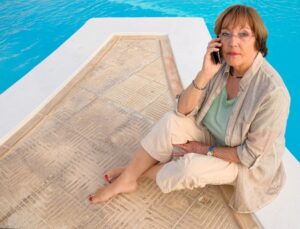 Our support group facilitator, Christina Tecson, a cancer survivor and social worker, will contact you. She or a peer volunteer will assist you to utilize your social support system and navigate the appropriate services available to you, both within our organization, as well as in the community.  Christina is also available for individual mental health or supportive counseling.
In these days of social isolation please know that a friend is just a call away. Contact us to schedule a "check in" phone call with a peer or volunteer.

Sponsored By: