Support Comes In Many Forms
Click on each of the tabs below for more information.
Due to COVID-19, these groups will meet online using Zoom.
Monthly Support Group MeetingsCancer Survivor Workshop SeriesSchedule a Support Call
Free Cancer Support and Open Discussion Groups
Just Drop in – No Registration Needed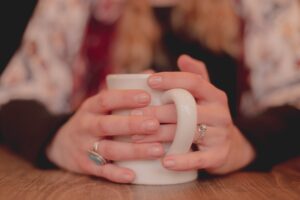 Cancer patients, survivors and caregivers benefit from the support of others with similar cancer experiences. Our general cancer support and open discussion groups are for all men and women touched by the disease. Even though you may receive support from friends and family, joining a support group provides you with an opportunity to be with people who are likely to provide you with a profound understanding of what you are going through, because they have similar feelings, worries, everyday problems, treatment decisions, or treatment side effects. 
Unless a guest speaker / topic / special population is specified, our groups are available to anyone dealing with cancer in an open discussion format.
Cancer Caregiver Support Group
First Tuesday of the Month 11:00 AM – 12:00 PM
General Cancer Support Group
Second Friday of the Month 11:00 AM – 12:30 PM
Cancer Care Café
Third Monday of the Month 6:30 PM – 8:00 PM
Brevard Breast Cancer Support Group – Live In-Person
Third Tuesday of the Month 6:30 PM – 8:00 PM
No registration needed. Drop in to one of these meetings by logging into Zoom at any point during the scheduled time.
Cancer Survivor Workshop: Educate & Empower
A special 8-week education and discussion series for newly diagnosed and in-treatment survivors
Self-Exploration, Support, Education, and Discussion
Mondays – 11:30 to 1:00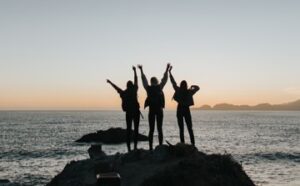 Maintaining quality of life and sense of control are proven factors to improve one's emotional health during cancer treatments. But how do you manage this when you are feeling so stressed and uncertain?  This workshop is for people recently diagnosed or undergoing cancer treatment who want to explore and process the emotional impact of their cancer experience.
We will offer practical information and demonstrate helpful coping methods and self-care practices that will educate and empower you to a strong recovery! Bring your questions and concerns, or just come with an open mind ready to listen and learn from experts and each other. Reflection activities and discussion will cover a different topic each week. To receive maximum benefit from this holistic approach to cancer care and to keep cohesion with the small group, we ask that you commit to attending all or most of the 8 sessions.
UPCOMING TOPICS . . . including guest speakers, Q&A, and open discussion:
Feb 21 – Self-Discovery / Healing / Empowerment (intro)
Feb 28 – Emotional Health & Support
Mar 7 – Physical Health – with oncology nurse Amy Fentress
Mar 14 – Practical Matters: Insurance, Finances, Employment – with Sandra Bruneman of CareerSource Brevard and potential financial planner or hospital financial counselor
Mar 21 – Mind-Body Exercise – with potential physical therapist
Mar 28 – Nutrition – with nutritionist Nicole Santapola of Orlando Health Cancer Center
Apr 4 – Express Yourself: Writing, Art, Social Support – with social worker Christina Tecson
Apr 11 – Vision Board Creation Activity & Open Discussion
Don't forget to register for all 8 classes in the series!  But don't worry if you miss the start of this series, you can still join us!
For questions about this series please email Christina at info@compcancercare.org
If you have specific questions or concerns that you prefer not to address in a group format, please contact us to schedule a phone call or online meeting.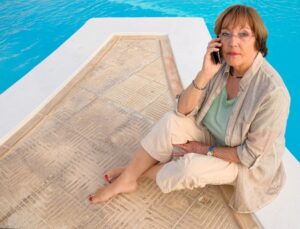 Our support group facilitator, Christina Tecson, a cancer survivor and social worker, will contact you. She or a peer volunteer will assist you to utilize your social support system and navigate the appropriate services available to you, both within our organization, as well as in the community.  Christina is also available for individual mental health or supportive counseling.
In these days of social isolation please know that a friend is just a call away. Contact us to schedule a "check in" phone call with a peer or volunteer.
Contact us at info@compcancercare.org

Sponsored By: